Marcus Washington | Extreme Iron Pro Gym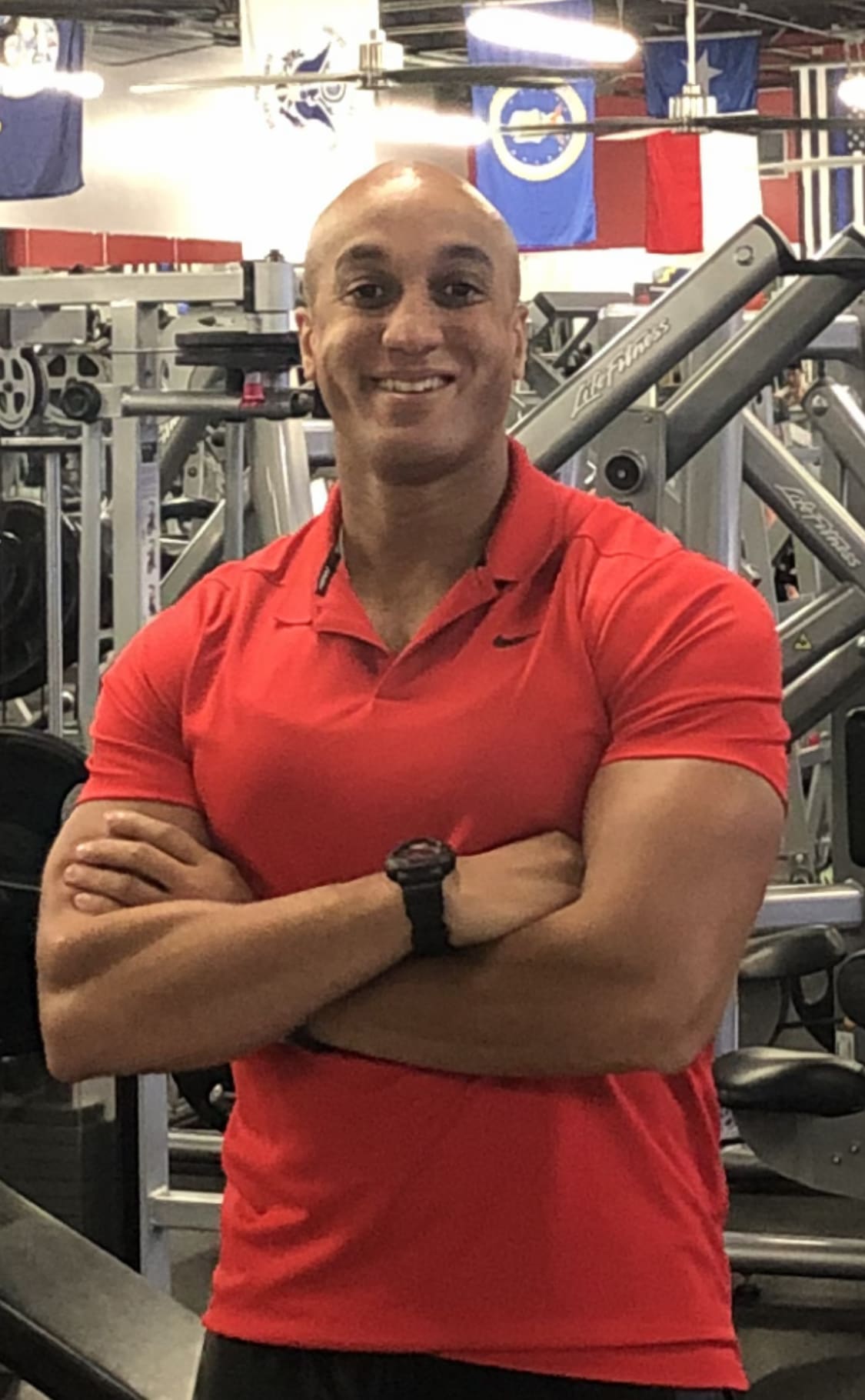 Marcus Washington
MARCUS WASHINGTON IS A CERTIFIED FITNESS PROFESSIONAL. MARCUS STARTED HIS CAREER IN THE FITNESS INDUSTRY DATING BACK TO JANUARY 2004. SINCE THEN HE HAS HELPED NUMEROUS PEOPLE IN THE COMMUNITY WITH THEIR HEALTH AND WELLNESS NEEDS.
MARCUS BECAME INSPIRED TO EMBARK UPON THIS FIELD WHEN HAMSTRING INJURIES SHORTENED HIS AMAZING TRACK AND FIELD CAREER. HE COMPETED AS A ALL AMERICAN TRACK ATHLETE IN COLLEGE. MARCUS WAS ALSO A STANDOUT CORNERBACK IN FOOTBALL RUNNING A 4.36. AFTER A SHORT STINT TO COMPETE PROFESSIONALLY IN TRACK MARCUS RECEIVED HIS FIRST CERTIFICATION IN REHABILITATION. THIS EVENTUALLY LED HIM TO CAREER DEVELOPMENT IN COMMERCIAL FITNESS FACILITIES AND NOW OPERATES AS A SOLE PROPRIETOR AT IRON PRO GYM IN DALLAS TEXAS
OVER THE YEARS MARCUS HAS STUDIED FOR AND RECEIVED THE FOLLOWING CERTIFICATIONS RELATING TO THE FITNESS FIELD.HE HAS OBTAINED HIS NESTA (NATIONAL EXERCISE SPORTS TRAINERS ASSOCIATION) ISSA (INTERNATIONAL SPORTS SCIENCES ASSOCIATION) ACE (AMERICAN COUNCIL EXERCISE) NASM (NATIONAL ACADEMY SPORTS MEDICINE) NASM CES(CORRECTIONAL EXERCISE SPECIALIST) NASM PES (PERFORMANCE ENHANCEMENT SPECIALIST) CSCS (CERTIFIED STRENGTH CONDITIONING SPECIALIST)
THESE CERTIFICATIONS HAVE HELPED MARCUS DEVELOP IN HIS FITNESS CAREER. HE WAS ASKED "WHAT WAS THE HIGHLIGHT OF YOUR CAREER" MARCUS RESPONDED..."THERE IS NO HIGHLIGHT, AS LONG AS I HAVE IMPACTED SOMEONE'S LIFE AND HELPED THEM WITH THEIR DAILY MOBILITY, FITNESS AND NUTRITION NEEDS IVE DONE MY JOB."
THIS EXPERIENCED AND HUMBLE APPROACH HAS LED TO WORKING WITH THE DAILY BUSINESS PROFESSIONALS l,THE ELDERLY, HIGH SCHOOL AND COLLEGIATE ATHLETES. NUMEROUS PROFESSIONAL FOOTBALL PLAYERS IN THE NFL AND CFL AND HE WAS WORKED WITH HOCKEY PLAYERS.
MARCUS WAS ASKED "HOW DO YOU DO IT?" HE SIMPLY REPLIED "BIOMECHANICS, UNDERSTAND THEIR CURRENT PHYSICAL STATE AND FIGURE OUT A WAY TO IMPROVE IT."
OVERALL BEING A FITNESS PROFESSIONAL IS MORE THAN JUST TRAINING A CLIENT FOR AN HOUR. IT IS A JOURNEY AND RELATIONSHIP THAT IS DEVELOPED OVER TIME. THE PEOPLE INVEST THEIR CAPITAL IN THE SERVICES OF A FITNESS PROFESSIONAL AND IT IS THAT WELLNESS PRO DUTY TO MAKE SURE THE CLIENT ACHIEVES THE RESULTS THEY ARE LOOKING FOR. ONCE RESULTS ARE FOUND A BETTER QUALITY OF LIFE IS THE END RESULT
MARCUS CAN BE REACHED THROUGH EMAIL AT kmwshington47@gmail.com