Norma Solano | Extreme Iron Pro Gym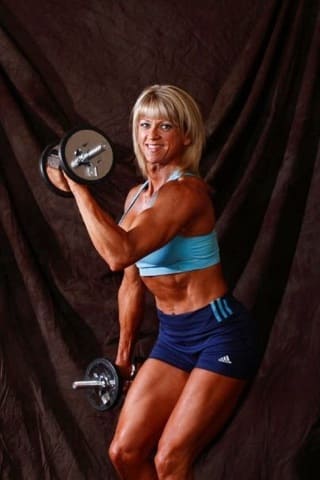 Norma Solano
Norma Solano
Certified Master Trainer
Life Coach Pain Management
Email: club2bfit@yahoo.com
I have had a passion for fitness my entire life. Beginning at striving to receive every President's Fitness Award patches. I played every sport I could in high school and College and continuing every sport possible since then. My desire for any type of fitness prevails in me daily.
I have taught physical education, as well as coached sports and cheerleading for ten (10) years. In 1998, I opened a cheerleading gym (Cheer Techniques) and added a Personal Training Studio where I trained cheerleader's agility, strength, flexibility and plyometric.
During these years I also choreographed teams around the nation and directed summer camps for a top major cheerleading association and also judged for a major cheerleading company and cheerleading try-outs for a youth association and schools.
In 2002 I sold my company (Cheer Techniques) and moved to Plano, Texas to focus on personal training, life coaching and orientation. I catechize all aspects of training including competitors, in sports, special nutrition, weight loss, weight gain and overall health and wellness.
I competed in the Miss Galaxy and NPC figure competition's and did very well in them as I also loved being a part of it and trained several women for the figure competition.
I continue using my cheerleading skills and passions such as choreography in developing my clients my creative work outs. I enjoy training core synergistic, nutrition, balance and functional --------?
My lessons are exciting and fun allowing my clients to enjoy and look forward to each one. They are focused on building their muscle confusion and become stronger daily and create flexibility that will follow them throughout.
In 2011 I went through a life altering program. At the completion of the program I went back to school and served in the program as a facilitator for three (3) years. At this time I decided in my heart to become a Life Coach and completed my Psychology degree to employ to help individuals discover, develop and deploy their future needs, goals and desires.
For I found I have a God given gift to help people in physical and mental pain also. Because of this, I continued my studies in pain management. Therefore I exert ultra sound, and by employing stretching techniques and trigger point therapy.
My motto has always been "Your success is my goal".