Kevin Becker | Extreme Iron Pro Gym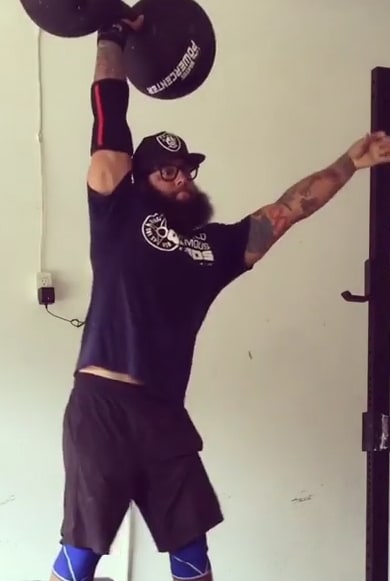 Kevin Becker
Kevin Becker II
29 years old
Hometown Aurora, CO
Currently Dallas, TX
10 years of coaching experience
"Regain your senses, call yourself back, and once again wake up. Now that you realize that only dreams were troubling you, view this 'reality' as you view your dreams." -Marcus Aurelius
A United States Navy veteran Kevin's methodology focuses on the continual education and evidence based training to support his clients specific goals. Empowering his clients with the necessary resources, techniques and skills to continue their journey beyond their time together is the ultimate goal.
Strongman:
5 Level one Strongman wins (90kg)
3 Level one Strongman wins (105kg)
Texas vs Utah team win (110kg)
Nationals 2014 7th place (90kg)
Current Texas 90kg log record holder
Nationals 2015 runner up (90kg)
Texas strongest man 2016 (90kg)
Cycling:
Switchyard fixed-criterium (2018 season)
Just ride Dallas 3rd place men's fixed
What are your rates?
I offer one-on-one personal training for $50/hr and Remote coaching for $150/M
What is Remote coaching?
I offer satellite personalized training accessible through google sheets. It's weekly updated programming for the more proficient client.
What can I expect from personal training?
Goal setting is key. We will establish a 30-day goal of familiarity with the movements and an introduction to nutrition education. A 90-120 day strength or aesthetic goal. And a long term (ultimate goal) with education and balance always being emphasized.
Contact Kevin
Phone: (720)360-9656