Lucy Caba | Extreme Iron Pro Gym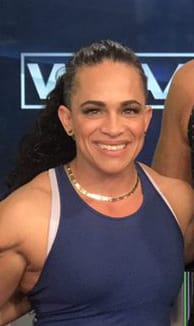 Lucy Caba
In 2001, my life over with an abrupt ending to my Army career, bad marriage and becoming a single mother. I found myself in a place where I never thought I would be. I felt lost. Still holding on to the baby weight (my baby was 5 years old) and I felt physically ill. I could not keep up with my daughter. So, I decided to join a gym. The first day I walked in I asked for a trainer. Even though I had been in the Army, I did not know my way around the gym. That is when I met Andrew. After my complimentary session I hired him I started the next day.
Over the next six months I developed a real passion for fitness. I was absorbing as much information as possible. The following year I received my personal trainer certification, then later became a Certified Fitness Nutrition Specialist. My thirst for knowledge has never stopped.
In 2012 I participated in a National Physique Committee figure competition. Winning the competition was never my goal; I wanted to know what it would feel like to stand on stage at my personal best.
I believe anyone can do what ever they set their mind and heart out to accomplish you really have to put forth the effort and actually DO it. I have been very determined since childhood. At 17 years old 4'11" 100lbs I graduated high school, a month later I was in Army basic training. Never did it cross my mind that I would not complete this training and move on to become a helicopter mechanic. It just wasn't my way of thinking. I still believe that. If you want to accomplish something, you can do it, if it's important to you.