Taylor Roberts | Extreme Iron Pro Gym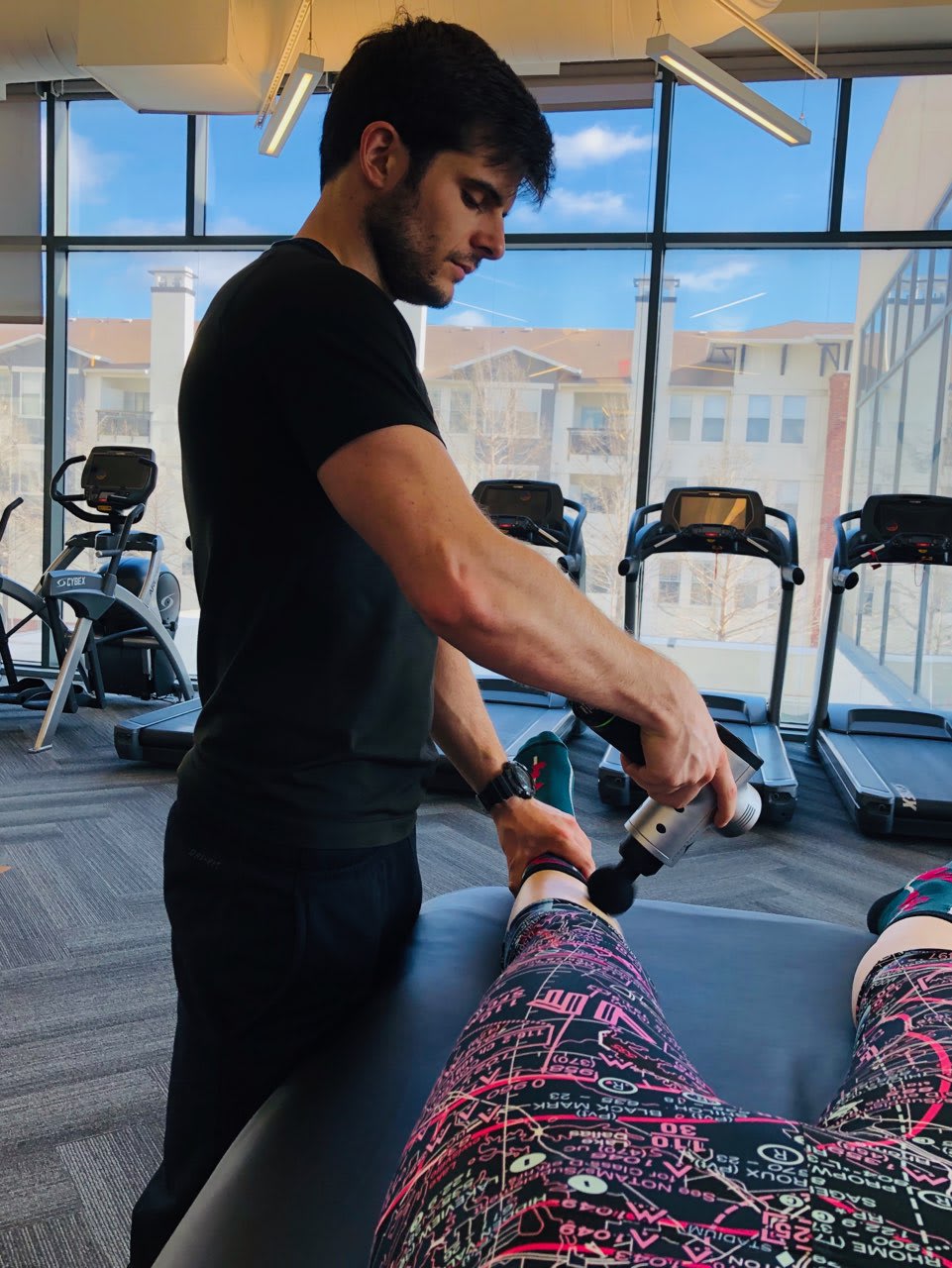 Taylor Roberts
Fascial Stretch Therapy® - Extreme Iron Pro Gym
17390 Preston Rd Unit 360
Dallas, TX 75252
Taylor Roberts (404) 908-6364
Scheduled Appointments Only
What is Fascial Stretch Therapy®?
"FST" is one of the quickest, most effective and pleasant methods to eliminate pain, restore function, move & feel better in activities of life, fitness and sports!
The Therapist-
Taylor Roberts is passionate about helping his clients as a Fascial Stretch Therapist, Personal Trainer and Metabolic Analyst in Dallas, TX. He holds the following Certifications:

-Certified Level 1 Fascial Stretch Therapist (Stretch to Win)
-LifeStretch Certified Instructor (Stretch to Win)
-ACTION Certified Personal Trainer - NCCA Accredited
-CPR/AED Certification
-International College of Applied Nutrition & Strength (ICANS) *Nutritional Medicine Profile Certified
Experience your stretch session with the added benefit of a HyperVolt treatment before getting started. The HyperVolt helps gently relieve muscle pain/soreness, increases range of motion, circulation and blood flow. Used as a warm up tool before stretches, the HyperVolt maximizes the time spent in the stretch session. The increased oxygen delivered to your muscles will further aid your body's natural ability to recover, prepare for a workout or simply prime the body to enjoy the day feeling rejuvenated.

Text or Call (404) 908-6364 with inquiries or to schedule an initial appointment. Scheduled appointments only.

Extreme Iron Pro Gym is located at 17390 Preston Rd Unit 360
Dallas, TX 75252

FAQ

What should I wear?
-Any clothes that let you move freely like workout clothes or elastic materials.

Does it hurt?
- Fascial Stretch Therapy® is a pain-free and gentle approach to improving mobility.

How much are sessions?
-Sessions are $100 per hour and $60 for ½ hour. First sessions are recommended to be an hour to explore client history and for the therapist to evaluate the client's body fully.

What are sessions like?
-Fascial Stretch Therapy® is a relaxing and rejuvenating experience for clients. Many bodily aches and pains will resolve themselves in as little as 1-3 sessions and additional improvements in posture, mobility and function occur from subsequent visits. Clients report better sleep, less pain, increased athletic performance, reduced stress and more!
Schedule your appointment today!
Taylor Roberts (404) 908-6364