The Extreme Iron Pro Gym Community
Extreme Iron Pro Gym understands the importance of the community around us, which is why we try to give back as much as possible. Check back on this page to see updates on how Extreme Iron Pro Gym is giving back to and growing our community.
Our Fitness for Veterans program called IRON MILITARY is a program focused on giving back to our veterans. Through IRON Military, they have an opportunity to regain or improve their mental and physical strength by the use of multiple fitness techniques as well as strength and conditioning disciplines in an environment that promotes all of that.
Clothing Drive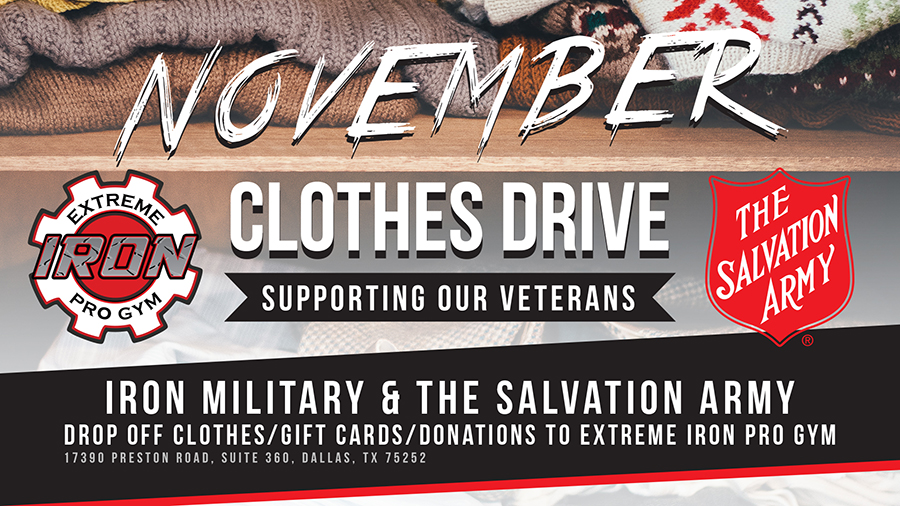 In the month of November 2016, Extreme Iron Pro Gym held a clothing drive to benefit the Dallas branch of the Salvation Army. Over 1,000 lbs of clothing were collected and donated.
Social Events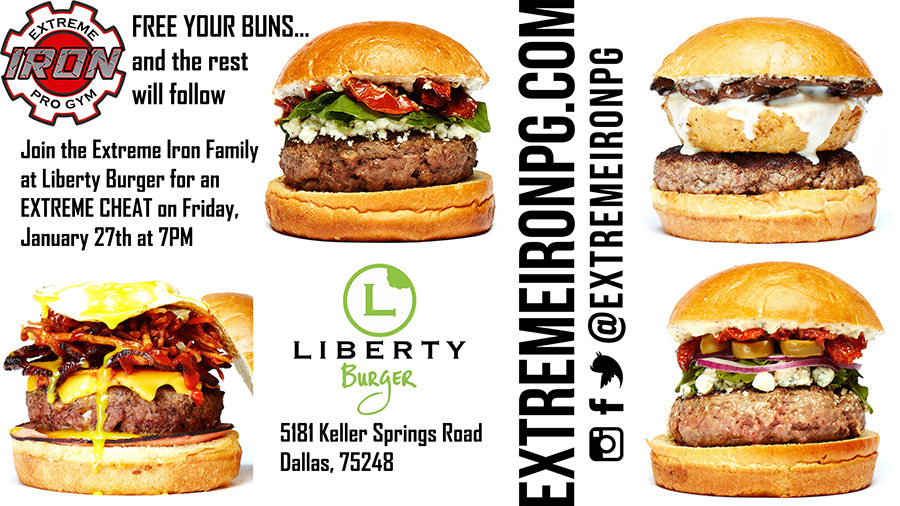 Building our Iron Community is important to us. There is no better way to kick back and relax than with like-minded individuals for some good food at one of our Extreme Cheats, or at the theater with Extreme Iron at The Movies.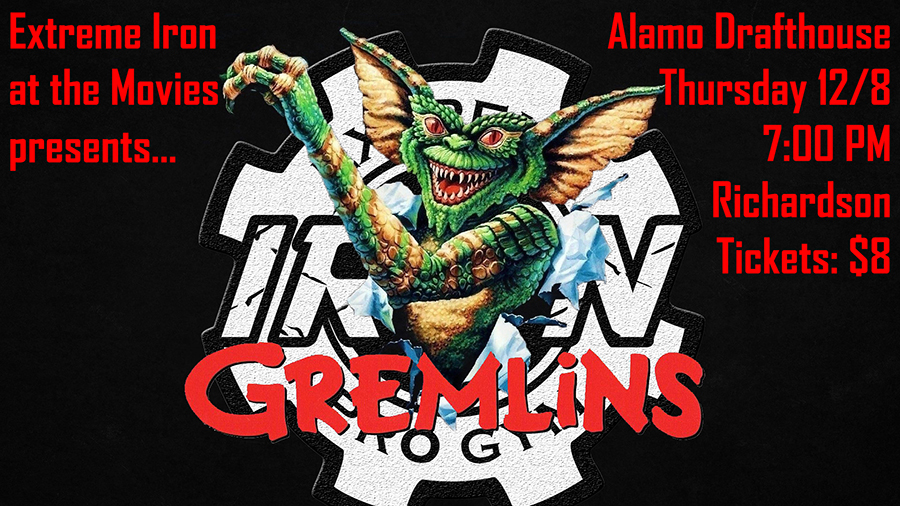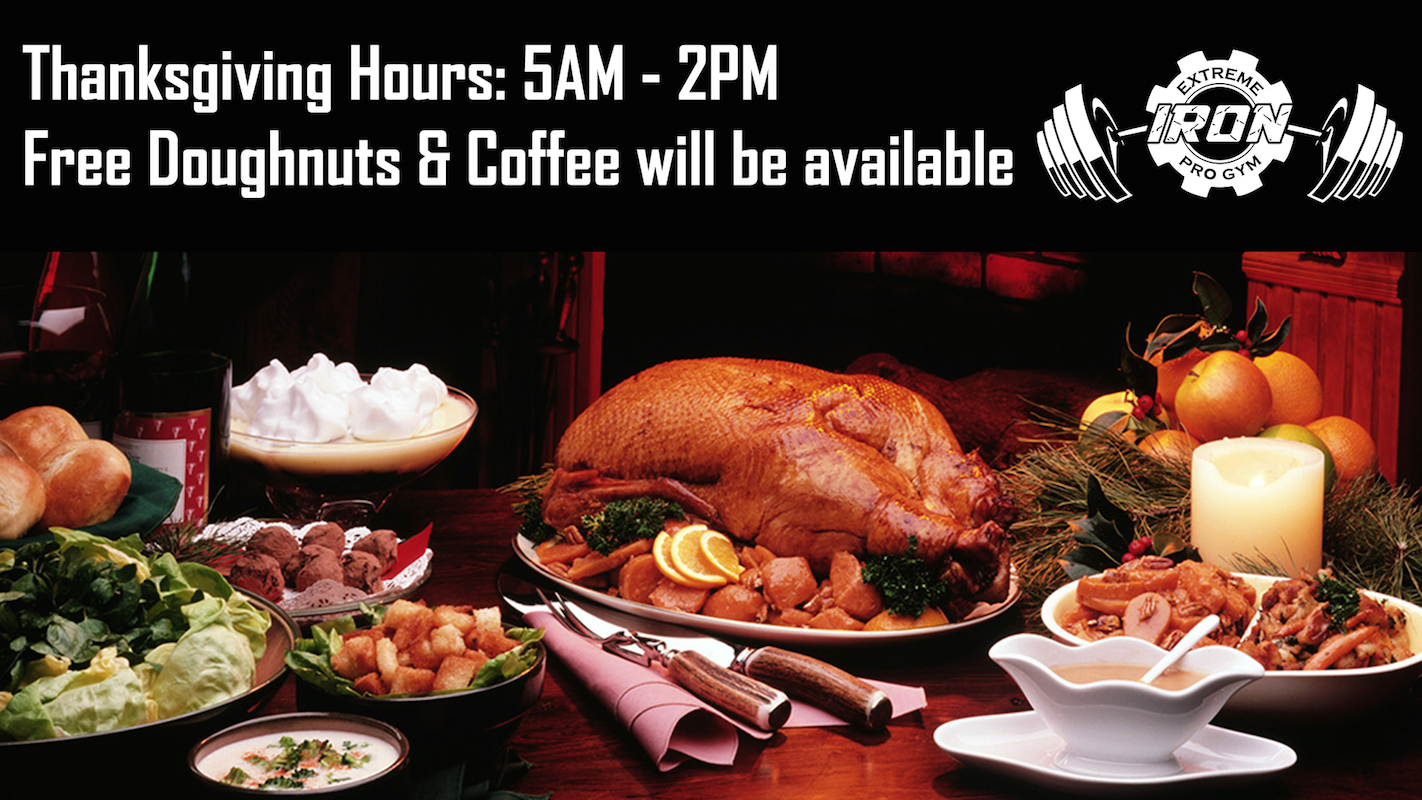 More To Come!