Far North Dallas Gym Services
Welcome Home To The Best Gym In Your Neighborhood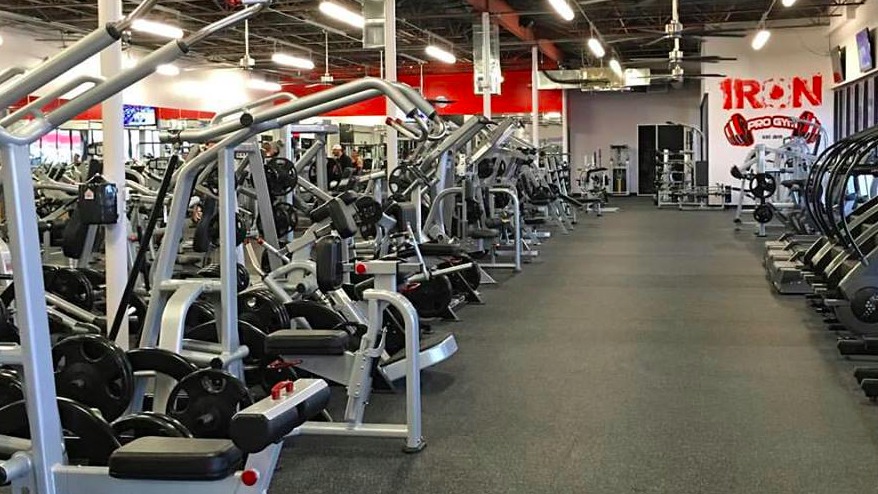 With a great looking, clean facilities, some of the best equipment in the DFW metroplex, top level Personal Trainers, in-house supplements, healthy prepared meals, as well as massage and rejuvenation services, Extreme Iron Pro Gym has the resources, expertise and atmosphere to help you reach any fitness goal!
Take a look at some of the amenities we offer for our members below:
Iron Equipment

Extreme Iron Pro Gym has world-class equipment that is unmatched by any other gym in Far North Dallas. From our state-of-the-art cardio theater, to our high-quality machines, to our variety of free weights, Extreme Iron Pro Gym has everything you need!
Additionally we have an intelligent, experienced, and friendly staff to help you use or find anything you need in our incredible Dallas facility.
Twice Daily Cleaning

Being able to sit on a machine or step into a gym shower with peace of mind is important. Our cleaning staff is dedicated to providing you with a safe, hygienic training environment. We also offer sanitary wipes and hand sanitizer in multiple locations throughout the building.
Massage

Getting a Massage has so many benefits beyond just feeling great. Including Body maintenance and care by reducing muscle tension and increasing oxygen flow. Massage is a great way to supplement your training with the relaxing, rejuvenating effects of Massage.
Extreme Iron Pro Gym's Massage Therapists are certified and experienced at helping people just like release knots and tension, while relieving pain and helping you to relax. There is nothing better than a soothing muscle massage after a grueling training session at Extreme Iron Pro Gym!
Supplements

Need protein to get those muscles growing? Omega-3's to increase your brain function? A Multivitamin to improve overall health? Extreme Iron Pro Gym has a full selection of supplements to help you train hard, get fit, and be healthy!
Brands include BSN, Metabolic Nutrition, APS, Formutech Nutrition, Innovative Laboratories, Dymatize, Quest Nutrition, Evogen, Allmax, MAN Sports, CTD Sports, Oh Yeah!, Scivation, Pro Supps, Best Ever Bar, and Granite Supplements.
Also RTD's such as; Isopure, VPX BANG, C4, Xtend BCAA'S, Xtreme Shock
Prepared Foods

Want to fuel up before or after your workout?
Not everyone can fit meal planning into their busy schedule, and it's a hassle, if not impossible, to find healthy options at restaurants and fast food joints. We've got you covered.
We have a selection of pre-prepared, healthy meals that will keep your Nutrition on point during your training.
Here are just a few of the meals we have to offer:
Protein Pizza
Brisket Sliders/Enchiladas
Turkey Dinner
Chicken Bacon Quesadillas/Burrito
Chicken Baked Ziti
Cheddar Bacon Burger Sliders
Breakfast Tacos
Protein Pancakes/Popcorn/Cookies/Cake Balls
Chicken/Steak, Rice, and Veggies
PB & J Sandwich
…MORE! Check back daily at the gym for new items.
* Menu items subject to change daily. Available daily while supplies last.
Kitchen Area

Our kitchen area has two refrigerators to keep your meals colds, two microwaves to get them hot, and a sink for the post meal clean up.
Full Service Locker Rooms

For your convenience we also provide full service locker rooms at no additional charge.
To Learn More About Any Of Our Amenities, Please Fill Out The Short Form On The Side Of This Page To Receive More Information!